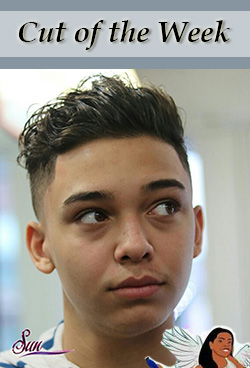 Standard Barber Shop Services

Whether you just need a quick touch up or The Works, we've got you covered. See our complete packages for everything from hair cuts, to shaves, to facials and massages.



Men's Haircut Styles
Boys Hair Styles (8th grade & below)
Seniors Hair Cut Styles
(10am-3pm weekdays)
Hot Lather Shave
Facial and Face Massage
Beard Trim
Moustache Trim


Fathers & Sons: come in with your father, son or grandfather,
and we will take a buck off each hair cut!


HD Full Service Cuts
30 minutes • $35
Highly recommended see barber for details
Hot Towel Razor Shave
$25
Face and Head
Edge Up or Shape Up
30 minutes • Price varies
Refresh the hair around the perimeter ONLY (taper is not included nor beard trim)
Facials
30 minutes • $40 and up
Basic Facial - Deep Tissue Exfoliating
Adult Fade/Taper
30 minutes • Price varies
2 different lengths
Adult Brush Cut
30 minutes • Price varies
1 length even all the way around
Kids Brush Cut 12 and below
Price $10
1 length even all the way around
Kids Fade 12 and below
Price $15
Fades and Tapers






@754 our barbers are committed to not only providing each of our customers with the best haircut, styling service, or shave, but also with the absolute highest levels of customer service. When you call us to set up an appointment you'll be greeted with a pleasant voice and professional service. When you walk in the door for your appointment, we'll be ready for you.
Vist 754 next time you want to treat yourself.
---
754 BarberSpa
754 North Salina Street Syracuse, New York 13208
Phone: 315.425.0754
Hours:
Monday - Friday 8am - 7pm / Saturday 8am - 6pm
Call for Appointment